Maranatha

To the Gulf of Porto-Vecchio, Southern Corsica.​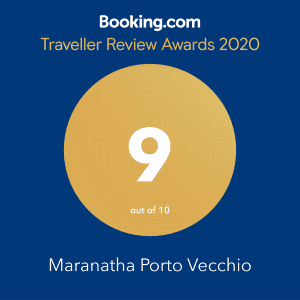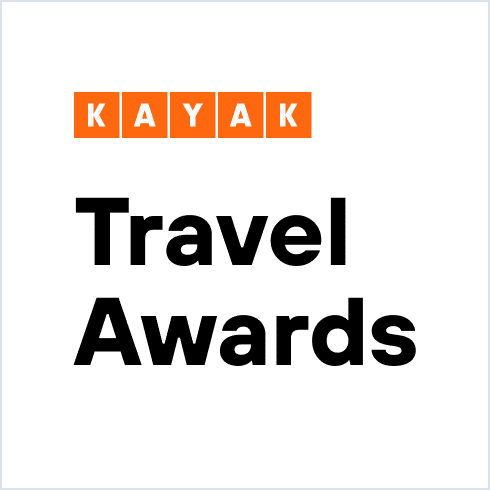 Charming villas on the island of beauty
An exceptional location… Imagine arriving in one of the charming villas for rent, located in the heart of an estate with lush vegetation where the calm of peaceful nature reigns, enlivened by the singing of the birds and the sound of the waves.
Maranatha is :
A comfortable and independent stay
Cozy and romantic mini-villas of character made of Corsican stone, located a few meters from the beach, with :
Air-conditioned rooms with quality bedding
Private shower rooms
Fully equipped kitchens
A private garden with a shaded terrace and individual barbecue for each rental, enclosed by pretty, old, Berber, unoverlooked doors and gates.
A stay on the beach
A pretty private beach, two heated (from April 15th to October 15th) swimming pools and a children's pool.
A wellness holiday
A vast estate in the middle of nature, and a superb view of the Gulf of Porto-Vecchio from one of our furnished relaxation areas equipped with deckchairs.
Adventure holidays
Kayak, pedal boat: the joys of water sports are waiting for you.
A haven of peace ideally located
Only 4 km from the town centre and the pretty port of Porto-Vecchio, on the road to Palombaggia beach / 6 km from Santa-Giulia beach / 25 km from Figari Sud-Corse airport. Serenity at a stone's throw from all amenities.
An enchanted interlude where everything has been thought out to preserve quiet, to combine luxury and authentic nature.
Cyprès
2 prs
This studio for 2 people is located 40 metres from the sea and 35 metres from our swimming pools. It is a 20 square meter bedroom with a 160 cm bed…
From 95€/night
Le Paradis
2/3 prs
Studio with small garden 2 pers.
Charming 2 rooms fully equipped, with terrace and garden. Beachfront with magnificent views of the entire Gulf of Porto-Vecchio.
From 115€/night
Le Palmier
4 prs
Villa 4 pers.
Beautiful fully equipped villa, close to the sea with garden, terrace and barbecue in Corsican stones.
From 115€/night
Hibiscus
4 prs
Charming fully equipped villa, close to the sea with large covered terrace and Corsican stone barbecue.
From 115€/night
L'olivier
4 prs
Villa with garden facing the beach.
Beautiful fully equipped villa with shaded garden located on the beach.
From 115€/night
Le laurier
4 prs
Villa 2 adults 2 children, Garden by the beach.
Superb fully equipped villa, located right in front of the beach with exceptional views, 300m2 garden and shaded terrace.
From 115€/night
Le maquis
4 prs
Villa 4 pers.
Magnificent fully equipped villa with terrace, patio, master suite and living room, secluded in the pine forest and overlooking the sea.
From 115€/night
Le jasmin
4 prs
Villa with small private pool.
Superb fully equipped villa located on one level on a garden of 150m2 with private jacuzzi.
From 115€/night
Le lodge
4 prs
Flat with sea view terrace
The lodge is a magnificent,100m2, unoverlooked flat with a terrace of 60m2 with trees facing west with an exceptional view on the entire gulf of Porto Vecchio.
From 115€/night
5 reasons to choose Maranatha
1

An ideal geographical location, a stone's throw from Porto-Vecchio
2

Top-of-the-range accommodations and facilities in the heart of nature
3

Leisure activities adapted for a successful holiday
4 Services available for a relaxing stay
5 Very reasonable prices
"A heavenly and relaxing place. Very good welcome, I recommend it !"
"Exceptional location, the sea at our feet. House with a lot of charm."
"The magnificent setting, the privacy of the accommodation, the lounges in the park..."
"Dream location. The flat is superb. All the facilities available, the heated pool."